Community Legal Aid SoCal Provides Assistance to Qualified Low-income Taxpayers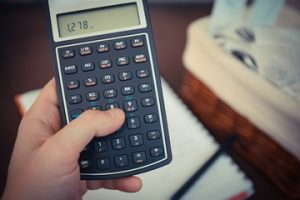 Community Legal Aid SoCal is pleased to announce that our Low-income Taxpayer Clinic is open for appointments to help qualified low-income taxpayers with federal income tax problems and related state income tax issues.
Do You Need Help with a Tax Issue?
We can:
Help you understand notices from the IRS
Help you respond to an audit by the IRS
Set up a payment plan for federal taxes you owe to the IRS
Help you file to negotiate a payment less than the full amount owed (Offer in Compromise)
Help you reduce or eliminate tax debt in order to ensure you can still pay your monthly living expenses
Prepare your case for the small case Tax Court
Important Note:  We do not provide standard, annual tax return preparation. We only assist individuals who have existing Federal tax issues with the IRS. If you need help with filing your annual tax return, please contact the IRS VITA (Volunteers Income Tax Assistance) at 800-906-9887 in the months of January to April to be directed to the nearest tax assistance center.
Do You Qualify?
If you are a taxpayer with an income at or below the following levels, it is likely that you qualify for our services:
| | |
| --- | --- |
| Size of Family Unit | Income |
| 1 | $31,225 |
| 2 | $42,275 |
| 3 | $53,325 |
| 4 | $64,375 |
| 5 | $75,425 |
| 6 | $86,475 |
| 7 | $97,525 |
| 8 | $108,575 |
The amount in tax controversy cannot be more than $50,000 for each tax year in dispute (IRC §7463).
If you think you qualify and need assistance, call our Hotline at 800-834-5001 to schedule a meeting. If you don't know if you qualify, there is no penalty or charge to apply for this service.