Assisting, Supporting, and Empowering Survivors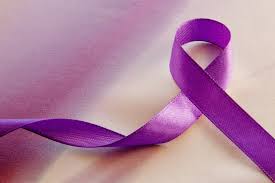 By Rachelle Neshkes, Attorney, CLA SoCal Family Law Unit
When I first met Hope, a survivor of domestic violence, she had been homeless for several years and was living in a transitional shelter. At that time, she had minimal visitation with her 10-year-old daughter Faith.
Faith has autism and a substantial developmental delay, causing her to behave at the level of a 5-year-old.  Hope herself has suspected cognitive, mental health and learning challenges which make it difficult for her to understand legal systems and proceedings and how custody decisions are made.
Hope's batterer, Jim, is smart and careful, constantly going on the offense and coaching his innocent daughter to report her mother for numerous bad actions, causing Hope to play defense which she did not have the capacity to do without a legal advocate.
I signed on to the case for a Planned Parenting Assessment with a Licensed Clinical Social Worker. When the evaluator interviewed the child, she disclosed that her mother's boyfriend Igor had sexually molested her, which had caused her father to be granted a three-year restraining order against Igor in the preceding months. Faith alleged that her mother was routinely violating that order and bringing her around Igor.
Hope insisted she had never violated the restraining order and that Igor had never touched Faith. Although the Evaluator was inclined to keep custody with Jim, I convinced them to recommend increased visitation for Hope, provided that there were no further incidents of her exposing Faith to Igor.
Jim eventually filed a request for a change in visitation, alleging ongoing violations of the restraining order and asking for Minor's counsel. The Minor's Counsel felt that Faith was better off with her father and that her mother was still exposing Faith to Igor, based on what the child reported to him.
Faith later reported to her mother and then to DCFS that her father was beating her with a belt. The new minor's counsel in dependency court was insistent that the child should be detained from both of her parents. This would have placed Faith in grave risk.
It took diligent advocacy and trauma-informed work with Hope, but I managed to help her avoid the detention of her daughter and loss of custodial rights, although it could have happened easily at numerous points in the case. I maintained Hope's visits and even increased them substantially, all while keeping Faith's best interests in mind. Hope went from minimal visitation with her daughter to an almost even timeshare.
By supporting and empowering Hope in her custody case, she has emerged stronger and better equipped to stand up for herself against Jim and to co-parent their special needs daughter.