CLA SoCal Wins Back Property Title for Orange County Victims of Statewide Foreclosure Fraud Scheme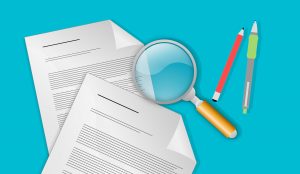 Our clients were one of hundreds of households victimized by a massive foreclosure fraud scheme when CLA SoCal filed a lawsuit in April 2018 to restore title to their home.
The victims, husband and wife, Salvador Molina and Olga Molina, had lived in their family home since 2000. During the financial crisis in 2008, the Molinas sought the help of SB Management—a company that supposedly helped distressed homeowners with mortgage loan modifications to avoid foreclosures. Little did the Molinas know that SB Management was part of a massive fraud scheme responsible for stealing thousands of dollars from homeowners and forging hundreds of deeds across California.
The scheme was led by David Zepeda and his brother, John Zepeda. It operated under various business names, including SB Management, Financial Wellness for Homeowners of Los Angeles County Corporation, California Sky Premier, Zap Group Legal, Majestic Group, El Camino Marketing, and J&E Services. The brazen conspiracy involved convincing distressed homeowners that these companies could help lower monthly mortgage loan payments to avoid foreclosure. Homeowners would pay these companies thousands of dollars with the hope of becoming current on their home loans.
Instead, however, those involved in the scheme stole homeowners' mortgage payments and recorded forged deeds transferring property titles to the Zepeda brothers. The monies that the brothers stole supported their extravagant lifestyle, which included the purchase of gold coins, silver bullions, and exotic cars. In 2010, the brothers were arrested, later convicted of various felonies, and sent to prison for their financial crimes.
The Molinas lost thousands of dollars in payments to these companies and found that a fraudulent deed, transferring title to their home to David Zepeda, had been recorded in Orange County.
In December 2018, the Orange County Superior Court ordered the forged deed transferring title to Zepeda void and canceled. The court quieted title in favor of the Molinas and directed Zepeda to sign over any interest he may have possessed to them.
"Our clients were preyed upon at a time of extreme vulnerability. With the prospect of losing their family home looming over them, they placed their trust on people they believed had good intentions and would help them. Instead, they lost thousands of dollars and title to their home. After dealing with this matter for years, our clients are overjoyed with the court's order restoring title to their home," said CLA SoCal staff attorney Michelle Kim Kotval.
"We are very happy. We are thankful to God and to Legal Aid for helping us with this case. Thanks to Michelle and Legal Aid, we feel much more secure and confident about our future. We hope other families can benefit from Legal Aid's help as well," said Salvador Molina.
The Molinas were represented by Michelle Kim Kotval and Lili Graham of CLA SoCal, and pro bono counsel, Doug Davidson of OC Mediation.