FAQs About Frauds & Scams — COVID-19 Related & General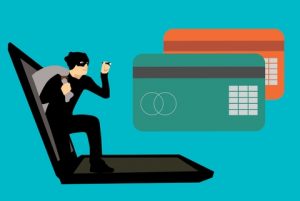 -Question
What are the warning signs for fraud and scams?
Answer
There are several signs that indicate you might be dealing with a scammer. They include contact from someone who will:
Call or email you, claiming to be from the government and asking you to pay money.
Ask you to pay money or taxes upfront to receive a prize or a gift.
Ask you to wire them money, send money by courier, or put money on a prepaid card or gift card and send it to them.
Ask you for access to your money-such as your ATM cards, bank accounts, credit cards, or investment accounts.
Pressure you to "act now" or else the deal will go away. Or someone who seems to be trying hard to give you a "great deal" without time to answer your questions.
-Question
What are the common fraud and scams related to the COVID-19 coronavirus pandemic?
Answer
The most common scams are those that offer you COVID-19 coronavirus vaccines, treatment/cures, air filters, and testing kits.  See the comprehensive list below.
Testing Kit Scams
Testing is available through your local and state governments, but these tests are not delivered to your house. If you receive a phone call, email, text message, or letter with claims to sell you any of these items–it's a scam. Scammers are selling fake at-home test kits or going door-to-door performing fake tests for money. 
Treatment Scams
Currently, there is no vaccine for COVID-19 and there is no cure.  Beware of scammers who are offering to sell you cures, vaccines, and advice on unproven treatments for COVID-19. These are all fake.
Supply Scams
Scammers are creating fake shops, websites, social media accounts, and email addresses claiming to sell medical supplies currently in high demand, such as surgical masks. When you purchase supplies through these channels, scammers will take your money and never provide you with the promised supplies.
Medical Provider Scams
Scammers are contacting people by phone and email, pretending to be doctors and hospitals that have treated a friend or relative for COVID-19, and demanding payment for that treatment.
Charity Scams
 A charity scam is when a thief poses as a real charity or makes up the name of a charity that sounds real in order to get money from you.  Be careful about any charity calling you asking for donations. Scammers are asking for donations for individuals, groups, and areas affected by COVID-19.
If you want to donate to a charity, visit the website of the organization to make sure your money is going to the right place.
Be aware that if you get a call from someone who says they are following-up on a donation pledge that you don't remember making–it could be a scam.
"Person in Need" Scams
 Scammers could use the circumstances of the coronavirus to pose as your grandchild, a relative or a friend who claims to be ill, stranded in another state or foreign country, or otherwise in trouble, and ask you to send money. They may ask you to send cash by mail or buy gift cards.
These scammers often beg you to keep it a secret and act fast before you ask questions. Don't panic! Take a deep breath and get the facts. Don't send money unless you're sure it's the real person who contacted you. Hang up and call your grandchild or friend's phone number to see if the story checks out. You could also call a different friend or relative.
Scams Targeting your Social Security Benefits 
Be on alert!  While local Social Security Administration (SSA) offices are closed to the public due to COVID-19 coronavirus crisis, SSA will not suspend or decrease Social Security benefit payments or Supplemental Security Income payments.
Scammers may try to mislead you into believing you need to provide them with your personal information or pay them by gift card, wire transfer, internet currency, or by mailing cash to maintain regular benefit payments during this period. Any communication that says SSA will suspend or decrease your benefits due to COVID-19 is a scam, whether you receive it by letter, text, email, or phone call. Report Social Security scams to the SSA Inspector General online at oig.ssa.gov 
Phishing Scams
Scammers posing as national and global health authorities, including the World Health Organization (WHO) and the Centers for Disease Control and Prevention (CDC), are sending phishing emails designed to trick recipients into downloading malware or providing personal identifying and financial information.
App Scams
Scammers are creating and manipulating mobile apps designed to track the spread of COVID-19 to insert malware that will compromise users' devices and personal information.
Investment Scams
Scammers are offering online promotions on various platforms, including media, claiming that the products or services of publicly traded companies can prevent, detect, or cure COVID-19, and that the stock of these companies will dramatically increase in value as a result. These promotions are often styled as "research reports," make predictions of a specific "target price," and relate to microcap stocks, or low-priced stocks issued by the smallest of companies with limited publicly available information
-Question
Where should I report a scam?
Answer
-Question
What should I know about scammers and the stimulus payment to taxpayers?
Answer
Beware if someone:
Emphasizes the words "Stimulus Check" or "Stimulus Payment." The official term is economic impact payment.
Asks you to sign over your economic impact payment check to them.
Asks you by phone, email, text or social media for verification of your personal and/or banking information saying that the information is needed to receive or speed up your economic impact payment.
Suggests that you can get a tax refund or economic impact payment faster by letting them work on your behalf. This scam could be conducted by social media or even in person.
Mail you a bogus check, perhaps in an odd amount, then tell you to call a number or verify information online in order to cash it.
-Question
How Should I Report Coronavirus-related or other phishing attempts?
Answer
These are ways you can report:
If you receive unsolicited emails, text messages or social media attempts to gather information that appear to be from either the IRS or an organization closely linked to the IRS, such as the Electronic Federal Tax Payment System (EFTPS), you should send it to phishing@irs.gov.
Taxpayers are encouraged not to engage potential scammers online or on the phone. Learn more about reporting suspected scams by going to the Report Phishing and Online Scams page on IRS.gov.
Official IRS information about the COVID-19 pandemic and economic impact payments can be found on the 

Coronavirus Tax Relief

 page on IRS.gov. The page is updated quickly when new information is available.
-Question
How should taxpayers protect themselves against identity theft?
Answer
Taxpayers should:
Always use security software. This software should have firewall and anti-virus protections.
Use strong, unique passwords. They should also consider using a password manager.
Learn to recognize and avoid phishing emails, threatening calls and texts from thieves. These scammers pose as legitimate organizations such as banks, credit card companies, and even the IRS.
Not click on links in unsolicited emails or messages from unknown senders. Also, people shouldn't click on links or download attachments from emails that seem suspicious, even if they appear to be from senders they know.
Protect personal information and that of any dependents. For example, people shouldn't routinely carry around their Social Security cards. They should also make sure tax records are secure.
-Question
What can I do if I am a victim of identity theft?
Answer
The Federal Trade Commission recommends these steps:
File a complaint with the Federal Trade Commission at www.identitytheft.gov.
Contact one of the three major credit bureaus to place a 'fraud alert' on your credit records:
Equifax.com 1-800-525-6285
Experian.com 1-888-397-3742
TransUnion.com 1-800-680-7289
En Español
Preguntas Hechas Frecuentemente Sobre Fraudes y Estafas
-Pregunta
¿Cuáles son los signos de aviso de los fraudes y estafas?
Respuesta
Hay varias señales que indican que usted podría estar tratando con un estafador. Esas señales incluyen un contacto con alguien que hará:
Una llamada o enviará un correo electrónico, afirmando ser del gobierno y pidiéndole que pague dinero.
Pidiéndole que pague dinero o impuestos por adelantado para recibir un premio o un regalo.
Pidiéndole que le transfiera dinero electrónicamente, por mensajería o poniendo dinero en una tarjeta prepagada o una tarjeta de regalo y enviándoselas.
Pidiéndole acceso a su dinero como su tarjeta de debido ATM, cuentas bancarias, tarjetas de crédito o cuentas de inversión.
Presionándolo para que "actúe ahora" o de lo contrario el trato desaparecerá. También alguien que parezca estar enforzándose tremendamente en darle un "buen trato" sin darle tiempo a contestar sus preguntas.
-Pregunta
¿Cuáles son los fraudes y estafas más comunes relacionados con la pandemia del coronavirus COVID-19?
Respuesta
Las estafas más comunes son las que le ofrecen vacunas, tratamientos/ curas, filtros de aire y estuches conteniendo las pruebas para el coronavirus COVID-19.
Estafas en Estuche de Pruebas
Las pruebas están disponibles a través del gobierno local y estatal pero esas pruebas no son enviadas a su casa.  Si usted recibe una llamada de teléfono, un correo electrónico, un mensaje de texto o una carta promoviendo la venta de cualquiera de estos artículos, es una estafa.  Los estafadores están vendiendo falsos estuches de pruebas en casa o van de puerta en puerta haciendo pruebas a cambio de dinero.
Estafas en los Tratamientos
Actualmente no existe una vacuna para el COVID-19 y tampoco hay cura.  Esté alerta con los estafadores que le ofrecen venderle la cura, vacuna y le dicen de tratamientos aún no probados para el COVID-19.  Todo eso es totalmente falso.
Estafas en los suministros
Los estafadores están creando tiendas falsas, sitios en la internet, cuentas en las redes sociales y direcciones de correos electrónicos promoviendo la venta de suministros médicos de alta demanda, tales como las máscaras quirúrgicas.  Cuando usted hace su compra a través de estas vías, los estafadores toman el dinero suyo y nunca le darán los suministros prometidos.
Estafas de proveedores médicos
Los estafadores se están poniendo en contacto con las personas por teléfono y correo electrónico, fingiendo ser médicos y hospitales que han tratado a un amigo o pariente para COVID-19, y exigiendo el pago por ese tratamiento.
Estafas con actos de Caridad
Una estafa con actos de caridad es cuando el ladrón actúa como un representante de una organización de caridad que suena real para obtener dinero de usted.  Tenga cuidado cuando cualquier entidad caritativa le llame y le pida donaciones.  Los estafadores piden donaciones para individuos, grupos y para las áreas afectadas por el COVID-19.
Si usted desea donar a una agencia caritativa, visite la página en la internet de la organización para asegurarse que su dinero vaya al lugar correcto.
Esté alerta si usted recibe una llamada de alguien que dice estar haciendo un seguimiento de una donación que usted no recuerda haber hecho, esta llamada pueda ser una estafa.
Estafa para "Una persona necesitada".
Los estafadores pueden usar las circunstancias actuales del coronavirus para hacerse pasar por su nieto/a, un familiar o una amistad que dice estar enfermo, varado en otro estado o país extranjero o que pueda estar en problemas y le pida que mande dinero.  Le pueden pedir que mande dinero en efectivo por correo o comprando una tarjeta de regalo.
Esos estafadores le van a rogar que lo mantenga en secreto y van a actuar rápido antes que usted haga preguntas.  No entre en pánico, respire profundo y analice los hechos. No mande dinero a no ser que usted esté seguro de que la persona que lo contactó es la verdadera. Cuelgue el teléfono y llame a su nieto/a o al número de teléfono de su amigo para ver si la historia es cierta.  Usted también puede llamar a un amigo o familiar diferente.
Estafa enfocándose en sus beneficios del Seguro Social.
¡Esté en alerta! Aunque las oficinas locales de la Administración del Seguro Social (SSA) están cerradas al público debido a la crisis del coronavirus COVID-19, el SSA no suspenderá ni reducirá sus pagos de beneficio del Seguro Social o los pagos del Seguro Suplemental.
Los estafadores pueden tratar de engañarlo para que usted crea que necesita proporcionarles su información personal o pagarles a través de una tarjeta de regalo, transferencia bancaria, moneda de internet o enviando dinero en efectivo por correo para mantener sus pagos de beneficios durante este período. Cualquier comunicación que diga que el SSA va a suspender o reducir sus beneficios debido al COVID-19 es una estafa, ya sea que lo reciba a través de una carta, texto, correo electrónico o llamada telefónica. Reporte la estafa sobre Seguro Social al Inspector General del SSA en la internet al http://oig.ssa.gov
Estafa de Suplantación de Identidad
Los estafadores que se hacen pasar por autoridades sanitarias nacionales y mundiales incluyendo la Organización Mundial de la Salud (WHO World Health Organization) y del Centro de Control y Prevención de Enfermedades (Center for Disease Control and Prevention CDC), están enviando correos electrónicos de suplantación de identidad designados para engañar a los destinatarios para que descarguen sistema de malware o que proporcione identificación personal e información financiera.
Estafas en Applicaciones
Los estafadores están creando y manipulando aplicaciones en los teléfonos móviles designados a rastrear la propagación del COVID-19 insertando un sistema de malware que comprometerá los dispositivos de los usuarios y la información personal.
Estafas en inversiones
Los estafadores ofrecen promociones en la internet en varias plataformas, incluyendo los medios de comunicación, alegando que los productos o servicios de empresas que cotizan en la bolsa pueden prevenir, detectar o curar el COVID-19 y como resultado las acciones de estas compañías aumentarán dramáticamente de valor.  Estas promociones a menudo están diseñadas como "informe de investigación" haciendo predicciones de un "señalado precio" en específico y están relacionados con las acciones de microcaps o acciones de bajo precio emitida por las mas pequeñas de las compañías con información pública limitada
-Pregunta
¿Dónde puedo reportar una estafa?
-Pregunta
¿Qué debo de saber sobre los estafadores y el pago de estímulo a los contribuyentes?
Respuesta
Manténgase alerta si alguien:
Enfatiza las palabras "Cheque de Estímulo" o "Pago de Estímulo". El termino oficial es pago por impacto económico.
Le pide que endorse el cheque de su pago por impacto económico a nombre de ellos.
Le pide por teléfono, correo electrónico, texto o redes sociales, la verificación de su información personal o bancaria diciendo que esta información es necesaria para recibir o acelerar la entrega de su pago por impacto económico.
Le sugiere que usted puede tener su devolución de impuestos o su pago por impacto económico si usted le permite trabajar por usted. Esta estafa puede ser llevada a cabo por las redes sociales e incluso en persona.
Le envía un cheque falso, tal vez en una cantidad rara y le dice que llame a un número o que verifique la información en línea para que pueda cobrarlo.
-Pregunta
¿Cómo puedo reportar intentos de fraude relacionados con el Coronavirus u otros intentos de suplantación de identidad?
Respuesta
Estas son las maneras que podrá reportarlo:
Si usted recibe correos electrónicos no solicitados, mensajes de texto o intentos de obtener información a través de las redes sociales que aparentan ser que provienen del IRS o una organización relacionada cercanamente al IRS, tales como el Sistema electrónico de Pago de Impuestos Federales (EFTPS Electronic Federal Tax Payment System) debe de enviarlo al phishing@irs.gov
A los contribuyentes se les anima a no comprometerse con estafadores potenciales en el internet o por el teléfono. Aprenda más en como reportar presuntas estafas visitando la página Reporte Suplantación de Identidad y Estafas por la internet en IRS.gov https://www.irs.gov/privacy-disclosure/report-phishing
La información oficial del IRS sobre la pandemia del COVID-19 y pagos por impacto económico puede encontrase en el segmento de Reducción de Impuestos Coronavirus en la pagina de IRS.gov https://www.irs.gov/coronavirus-tax-relief-and-economic-impact-payments. La página es actualizada rápidamente en cuanto hay nueva información disponible.
-Pregunta
¿Cómo pueden los contribuyentes protegerse contra el Robo de Identidad?
Respuesta
Los Contribuyentes deben de:
Usar un software seguro. El software debe de tener protección anti-viral y cortafuego o firewall.
Use una contraseña segura y única.  También deberían considerar el uso de un administrador de contraseñas.
Aprenda a reconocer y evitar los correos electrónicos de suplantación de identidad, llamadas amenazantes y textos de ladrones.
No presione en el enlace de correos electrónicos no solicitados o mensajes de remitentes desconocidos. También las personas no deben de presionar en enlaces o descargar archivos adjuntos de correos electrónicos que parecen sospechosos, aunque parezcan que hayan sido enviados por remitentes conocidos.
Proteja la información personal y la de cualquier dependiente. Por ejemplo, la gente no debería de llevar consigo, como forma rutinaria, la tarjeta con el número del Seguro Social. También tienen que asegurarse que los registros de impuestos están en un lugar seguro.
Si usted es una víctima de robo de identidad, la Comisión Federal de Comercio (Federal Trade Commission) recomienda los siguientes pasos:
Presente una queja con la Comisión Federal de Comercio en www.identitytheft.gov
Contacte una de estas tres principales oficinas de crédito para colocar una "alerta de fraude" en sus registros de crédito: