Immigration Asylum Granted for Survivors of Domestic Violence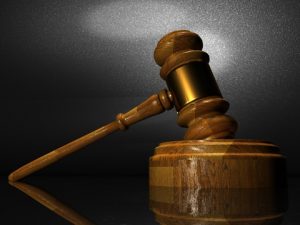 By Mahsa Maleki, Staff Attorney, Immigration Unit
Viviana (name changed) is a client who came to Community Legal Aid SoCal (CLA SoCal) through our partnership with Mission Hospital. She was in immediate need of assistance with filing an immigration asylum application and with eventual representation in her immigration court removal hearing.
Viviana is originally from a Central American country.  When she was a child, her family had to escape to another Central American country because they were targeted by gangs. In their new country, the family was subjected to ongoing discrimination and harassment because of their nationality. One neighbor tried to burn Viviana with cooking oil, and on another occasion tried to burn the family's kitchen down.
At home, Viviana witnessed her father hitting her mother, and at times he would hit her and her siblings.  Viviana told us that she moved in with her husband, Adriano (name changed), because she was desperate to leave her home. Unfortunately, her life took a turn for the worse when she went to live with Adriano.
Adriano hit her with a belt, punched her in the face, and choked her. In the years she lived with him, she tried to escape five times even fleeing to different towns. Each time he was able to find her.  In her last encounter with him, he said he would kill her if she did not go back. She believed him. She left her older children with her mother and escaped to the U.S. with her minor child, a daughter.  Viviana crossed the border with her daughter and was immediately apprehended and placed in removal.
From the initial meeting with Viviana, our Immigration Unit paralegal Julie Gonzalez strongly connected with her and encouraged us to take the case. At first, I did not want to commit to fully representing Viviana in her removal hearing and so we only agreed to help her file her asylum application.
Working on the asylum application called for a quick turnaround of work from the Immigration Unit team. We had to prepare and present her case in two weeks. I remember the night we helped her file the application; both Julie and staff social worker Abigail (Abi) Resendiz-Zuñiga stayed late to help her.
The level of trauma Viviana suffered was so severe and fresh that she had a very difficult time communicating her story. I recall how empathetically both Julie and Abi interacted with her during that interview and allowed her to feel at ease.
When November came and we agreed to represent her in her removal hearing, I felt very concerned that she was not emotionally ready to present her case during the six-week time we were given by the Court. In fact, this formed the basis of two of my Motions to Continue. We referred her for counseling at another agency, but they were busy during Christmas time.
I am confident that had it not been for Abi's emotional support of Viviana and her techniques of helping her with emotional regulation, we would not have been able to have her present her testimony. She worked with me during every prep session with Viviana (including weekends), which was very valuable. At times Abi had to stop me and remind me that it was not healthy for Viviana to continue any longer.
During the hearing, Viviana had to take breaks because the story was too painful for her to tell, and at each break she would check in with Abi to find her inner peace.  As Viviana courageously pushed forward, I am proud to say that by the end she presented her story in full.
While the government attorney agreed that her testimony was credible, they argued that she was not entitled to a grant of asylum. They stated that Attorney General Jeff Sessions had declared in Matter of A-B-, 27 I&N Dec. 316 (A.G. 2018),  that victims of domestic violence were not entitled to asylum because the harm that they had suffered (and are likely to suffer) was done by a private actor.  And they were not entitled to asylum unless they could show that the government condoned the private actor's actions.
We responded to their argument in a written brief arguing that Attorney General Sessions decision in Matter of A-B- was mostly dicta (statements of authoritative opinion) and had not changed the law in the 9th Circuit. We also further argued, amongst other things, that to the extent that Matter of A-B- forecloses relief to women for a plight of domestic violence that commonly targets them, it violated equal protection.
After three months of deliberation, the immigration judge of the case, in a written decision, ruled in Viviana's favor and granted her and her daughter asylum. The government chose not to appeal and our client's victory became final.