Kate Marr's Speech at the "Come Fly With Us" Dinner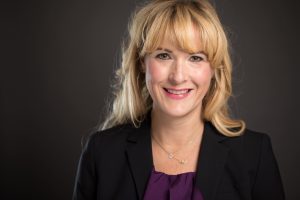 As we celebrate our 60-year history tonight, we acknowledge how far we've come from our beginnings in the Orange County Bar Association and look forward to how far we will yet go.
Much has changed since we last gathered together. We completed a strategic planning process that will shape our program as we move forward into our next sixty years of service. Like others across the country, LASOC was built on the traditional legal aid service delivery model. Our advocates have been generalists who served individual clients on a first come first served basis.  This model worked well for a long time but as the times change so does our understanding of how to best serve our clients. Part of the changes that are in motion is to shift from this model.  We are creating a team of legal specialists who are experts in the areas of law that most affect the lives of our clients.  With specialized knowledge and training in distinct areas of law, our advocates will be able to more skillfully address the clients' specific legal problems.
Moving forward the question is — how can we be more thoroughly responsive to our clients' current and changing needs?
As we restructure the program to implement our strategic plan, we are engaged in a community needs assessment. This process will include development of a mechanism to use our existing hotline and other sources of intake to continually assess changing client needs and spot emerging trends in our communities. The results of the assessment will inform our move towards legal specialization. As we adjust our infrastructure and upgrade our technological resources, we will be better positioned to remove the barriers that stand in the way of our clients' ability to live in safety, self-sufficiently, empowered and with dignity. With an eye toward systemic advocacy we will weave the work that we do on behalf of individual clients into the larger social justice framework.
We recognize that we cannot do this work alone. So we are re-committing ourselves to working with community partners — old and new, legal and non-legal. Working collaboratively with our allies we can multiply, rather than duplicate, the resources available to the most vulnerable in our community. By partnering with our colleagues in the courts, the private bar, and other community-based organizations, it is our goal to create a seamless web of services that will form a social safety net to catch our neighbors when they fall on hard times.
Fundamental to this approach is the idea that staff will work with clients with the understanding that they are often coming to us for help at the lowest point of their lives. The reality is that all of our clients, by the sheer circumstance of living in poverty, have been impacted by trauma. Most clients have suffered multiple traumas including family violence, sexual assault, homelessness, the trauma of war, or growing up in foster care. We are committed to developing new and innovative procedures and protocols for delivering legal services across our program in a manner that contributes to the healing process and builds resiliency in the clients we serve, their families and our community.
It's been just over a year since our 2017 Voices for Justice Dinner. On that evening we reflected on the recent mass shooting in Las Vegas, devastating hurricanes, and wildfires burning close by. Sadly, we find ourselves faced with many similar tragedies tonight. In the year that has passed we have witnessed the growing epidemic of gun violence in our schools, places of worship, and most recently a bar where friends were enjoying a night out. We witnessed one of the worst hurricane seasons on record and are coming to terms with the nearly year-round devastation of wildfires. Many are dissatisfied with the government's response to these seemingly endless tragedies.
But, in the past year we have also seen much that can give us hope and proves, as Margaret Mead once said, that we should "never doubt that a small group of thoughtful, committed citizens can change the world; indeed, it's the only thing that ever has."
We saw young student activists create a movement that is shaping the national debate around gun violence. Millions of men and women of all ages across our country have courageously shared their stories of sexual abuse – the #metoo movement sparked the beginning of a national paradigm shift in conversations and behaviors around gender, power, and sexuality. The elections last week saw a record numbers of millennials, women and people of color come to power – creating a government that is increasingly more diverse and representative of the citizens of our nation.
Closer to home, we have been part of a coalition of funders, community-based organizations, and advocates known as the Orange County Opportunity Initiative. This group works to remove barriers faced by immigrants in our community recognizing that the continued growth and vitality of our county is dependent upon an engaged, economically stable, and diverse population.
Additionally, our staff has worked side by side with community partners and other advocates to address the enormous and complex issue of homelessness in Orange County. Our pending litigation will result in lasting changes to the way that the County interacts with people experiencing homelessness.
As we continue to grow with these changes and as our program continues to evolve, it is fitting that at our 60th year we are ready to rebrand ourselves not only in name but also in action. For too long, Legal Aid Society of Orange County and Community Legal Services of Southeast Los Angeles County have been separated by name and geography. This created gaps in services and led to confusion among clients, partner agencies, and the general public.
Beginning early next year, we will be known as Community Legal Aid SoCal, Advocates for Justice in Orange and Los Angeles Counties. This change recognizes the fact that our work has impact beyond the individual clients we serve; it has the power to create positive change in our community, and acknowledges that all of us have the power to be the change we have been waiting for.
We are at the beginning of an exciting new chapter in the evolution of our program. We ask that you "come fly with us" into our next sixty years of service as we re-dedicate ourselves to the mission of helping our neighbors fight injustice by providing compassionate, high-quality legal aid, and advocating for stronger communities.