Pro Bono Expertise Shores Up Successful Outcome
"The Health Unit values and is grateful for the generous pro bono support we receive from volunteer attorneys. Their service on behalf of our clients has made a difference in the outcomes we are able to achieve."– Sara Lee, Supervising Attorney, Health Unit
It was a complex hospital billing case and the advocates of CLA SoCal's Health Consumer Action Center (Health Unit) knew it would take some substantial time dedicated to analysis of the records in order to dispute the charges on behalf of their client. Thankfully, they had the of resource of Robert (Bob) Siemer, a pro bono attorney who had the exact background and skills needed to help them.
In a warm transfer, the Department of Managed Healthcare referred the client to the Health Unit for assistance with hospital billing for a two-month hospitalization for inpatient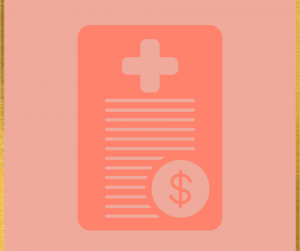 care. The client had been in the ER and was admitted into the hospital for inpatient treatment. The client and their family sought and obtained verbal reassurance from the provider that the insurance would cover their inpatient stay. However, when they received the billing this was not the case. Adding to the complexity of the patient stay, the billing was spread across two departments and a subcontractor.
The Health Unit team turned to Bob, who had spent the majority of his career as an attorney in the healthcare industry as general counsel at Memorial Health Services. He also had clinical experience as a pharmacist. Knowledgeable about the innerworkings of a hospital and the healthcare field as a whole, Bob was the perfect fit to conduct the needed analysis to figure out and resolve the billing issue.
It was a methodical process that took time, but he was able to follow the chronology, which was an important key, and determine when transfers were made from one facility to the other. Communication was delayed and hampered as each party insisted on a specific consent for disclosure. Getting the right consents would free the right people in the system to talk with the advocates. The advocates were then able to identify that the client was pushed into the hospitalization and able to show that the healthcare was not properly authorized.
Through his work, Bob discovered a sizeable unauthorized charge billed to the client. The Health Unit filed a DMHC complaint. As a result, the plan decided to hold the client not financially liable for the unauthorized charges except for the cost-share. The client was relieved to be unburdened by the significant charges and the Health Unit team were grateful for Bob's expertise and time, provided pro bono, in order to bring about the successful outcome.