Representing the Vulnerable
By Alton Donatto,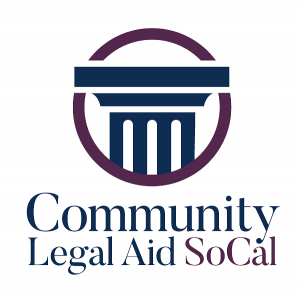 Paralegal
David (fictious name) had undergone psychological testing ordered by an Administrative Law Judge (ALJ) and was struggling with multiple serious physical ailments when he came to us at Community Legal Aid SoCal. Initially represented by his sister Rosemary (fictious name), he was in desperate need of legal assistance after the ALJ ordered the testing and continued his Supplemental Security Insurance (SSI) hearing.
In his early sixties and living with his elderly uncle, David suffered from a learning disorder, was receiving treatment for numerous debilitating health conditions, and was under the care of a pain management specialist. Reviewing the files, I determined his case needed the submission of significant updated medical records. Rosemary obtained the updates for us, which we sent to the hearing office to be inserted into the electronic case record.
I represented him at the SSI hearing. Rosemary testified to his limitations and to his inability to read anything more than simple instructions. David testified to his multiple health conditions. The ALJ made note of the fact that, three years before, David was diagnosed with hypertension and COPD. The records also showed extensive medication for pain treatment.
The ALJ found that David's ability to perform gainful employment was determined to be at the sedentary level. When the vocational expert testified, she stated he would not be able to perform any employment, even at a sedentary level, and that it would be impossible for him to stay on tasks throughout the work day due to the effects of his ailments.
After hearing the testimonies and reviewing the records, the ALJ issued a Fully Favorable Decision with the date of his initial application as the onset date. He concluded that considering David's advanced age, education, work experience, and residual functional capacity that there were no jobs in the national economy that he could perform. As a result, the ALJ awarded him retroactive payments and monthly payments going forward.
The favorable outcome was a huge relief for David and his family. He was elated and told me it felt good to be able to contribute to the household expenses and also to compensate his uncle for the support he provided him for the previous three years.